For more information call:
832-323-2320
Request FREE Consultation:
Payment Plans, Installment Agreements
If you owe the IRS money for unpaid taxes, it is possible to get a payment plan with them. These payment plans are commonly called Payment Plans, Installment Agreements. The government may require a significant amount of corporate and personal financial disclosures prior to agreeing to tax installment payment plan agreement. In addition, the government often files a tax lien against you to secure the tax debt.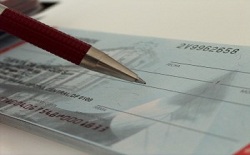 We can work with you to help minimize the amount of paperwork, time and disclosures needed to setup an IRS tax payment plan installment agreement. In addition, with our expertise we can explain and help document why the government should give you the longest payment plan allowed.
We have been very successful in negotiating installment payment agreements with the IRS that do not require the filing of a tax lien against the responsible persons. This can be critical in preserving an individual's credit score and business standing. In addition, we can work with you to target your tax payments, to insure they are applied toward the portion of the tax assessment that is also a personal liability.
Take advantage of our Free Evaluation
We are available to answer any question you might have. Call us now or complete the short form at the left and we will contact you shortly.